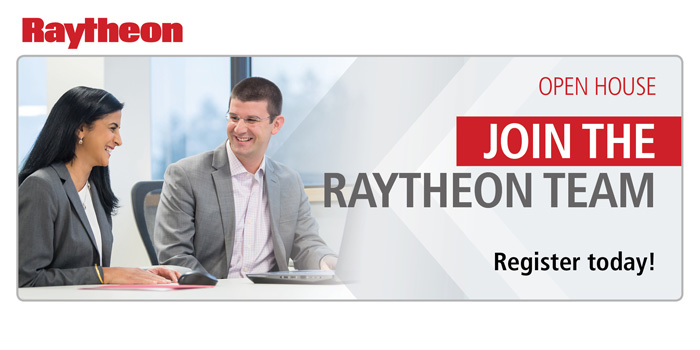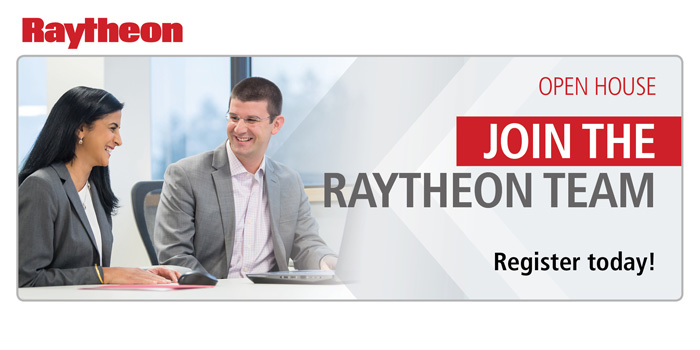 Meet with Raytheon Hiring Managers July 25
Thursday, July 25th
11:00 AM to 7:00 PM
Hyatt Regency Denver Tech Center
7800 East Tufts Avenue
Denver, CO 80237
A Secret Clearance or Above is Required to Attend.
Onsite offers will be made to qualified candidates.
Please bring 8 copies of your resume with you.
Interview for Positions Including
Automation Engineer
Chief Hardware Engineer
Cloud System Administrator
Configuration Analyst
Contractor Program Security Officer (CPSO)
Contracts Management
Cost Schedule & Control Analysts
Cyber Engineer
Devops Developers
DevOps Engineer
Devops Mission Assurance
Devops System Architect
Embedded Software Engineer
Information System Security Officer (ISSO)
Infrastructure DevOps / Automation
Integration, Verification and Validation Engineer
Intelligence Analyst
LINUX System Administrator
Principal Platform Architect
Principal Software Architect
Principal Software Engineer
RF Engineer
Senior Satellite Ground Systems Engineer
Signal Processing Engineer
Software Engineer
Sr. CPS Hardware Engineer
Sr. FEP Hardware Engineer
Sr. Information Environment Management Engineer
Sr. Infrastructure Engineer
Sr. IT Asset Manager
Sr. RF Electrical Engineer
Sr. RF Ground Terminal Hardware Engineer
Sr. Software Engineer II
Sr. Solaris/Linux Systems Administrator
SW Configuration Manager
System Administrator
System Test Engineer
Systems Engineer
Systems Software Maintenance Engineer
Technical Subcontract Manager
Windows System Administration
Raytheon Intelligence, Information and Services delivers innovative technology to make the world a safer place. Our expertise in cyber, analytics and automation allows us to reach beyond what others think is possible to underpin national security and give our global customers unique solutions to solve the most pressing modern challenges.
Raytheon is an Equal Opportunity/Affirmative Action employer. All qualified applicants will receive consideration for employment without regard to race, color, religion, creed, sex, sexual orientation, gender identity, national origin, disability, or protected Veteran status.